Treatment Options
60 Min Facial Reflexology: Organic Cleanse, Blended Facial Oil, Full Facial Reflexology followed by Energy Balancing. €70.00.
90 Min Advanced Facial/ Zone Face Lift: Lift & Sculpt your face! Organic Cleanse, Exfoliate, Full Facial Reflexology using Holistic Elixir oils, Lymphatic Drainage, Facial Cupping, Gua Sha Crystal lifting, finished with a gentle Reiki Energy Balance. €90.00
Benefits
Overall Mind Body Relaxation & Stress Release
Relieves congestion to rejuvenating the skin leaving the face glowing and radiant
Improves blood flow, oxygen, nutrients and energy to the entire face to reduce tension and improve complexion
-Reduce the appearance of puffiness and fluid
Support tension in the head and face (headaches etc)
Balances the energy flow to the head, face and entire body by applying specific pressure to acupressure points on the face
Lifts your spirit, helps you feel at ease & calm.
Naturally supporting overall complexion and the "Spirit" of the Face.
Tools used to help to cool and sculpt the face and its natural contour to make you a more Glowing version of you!
---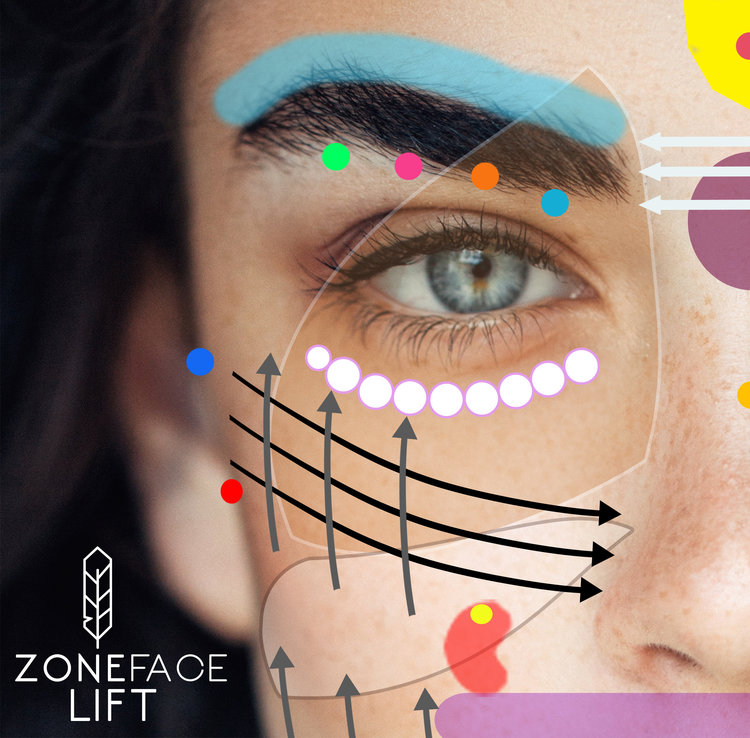 WHAT IS FACIAL REFLEXOLOGY?
Facial Reflexology applies the techniques and concept of traditional reflexology but uses specific "points" or areas on the face instead of the feet! The face is one of the most active areas in the body and is extremely close to the brain. By stimulating / applying reflexology to the face; we can help create an immediate response within the Parasympathetic Nervous System and create an intense form of relaxation. When the body is in a relaxed state; Magic Happens!!!
Facial reflexology promotes better blood circulation, release muscular tension, reduce fluid/toxins, reduce puffiness, support the sinus's etc aswell as creating a healthier glow and smoother skin.
Many clients report improvements in their Skin conditions, aswell as other aspects of their health.
As reflexologists; we believe that when working on "reflex" points via the face or feet, we are also working along the meridian energy pathways that flow through the entire body. Thus affecting our entire Body and Mind!
During your treatment with Amy you will not only be receiving a wonderful Facial Reflexology Session, you will also be getting a Head and Face Massage using Crystals and Tools to help create an overall Holistic Healing Energy Treatment. Your face will feel and look fabulous, but your Soul will also be touched.
Not only will your Face feel lifted! Your Spirit will too.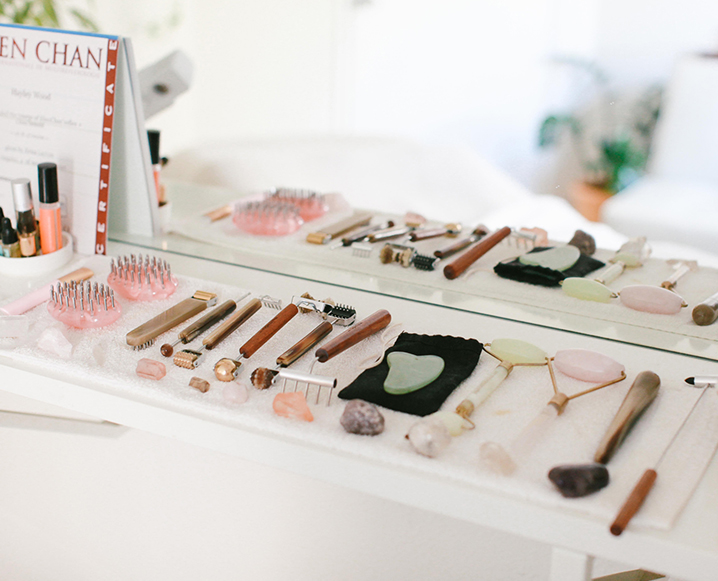 I have been lucky to be trained directly by Ziggie Bergman. She is described by the Mail on Sunday as the UK's 'top facial reflexologist".
In 2017 the Association of Reflexologists awarded Ziggie their Excellence in Innovation award for her groundbreaking work and training in modern Facial Reflexology. Her unique specialist accredited training in Facial Reflexology, Advanced Facial Reflexology and Zone Face Lift is taught exclusively with the London School of Reflexology. Ziggie is the creator of Zone Face Lift and her private clientele include supermodels and celebrities. She spent many years learning from Native American shamans and healers in New Mexico and this inspires her training and practice.
Facial Reflexology with Amy is approved by the Association of Reflexologists, FHT, CThA, National Register of Reflexologists Ireland and the American Reflexology Certification Board (for Continuing Education Credits) and Zone Face Lift is approved by the Association of Reflexologists and is accredited with the Federation of Holistic Therapists and CThA.
---